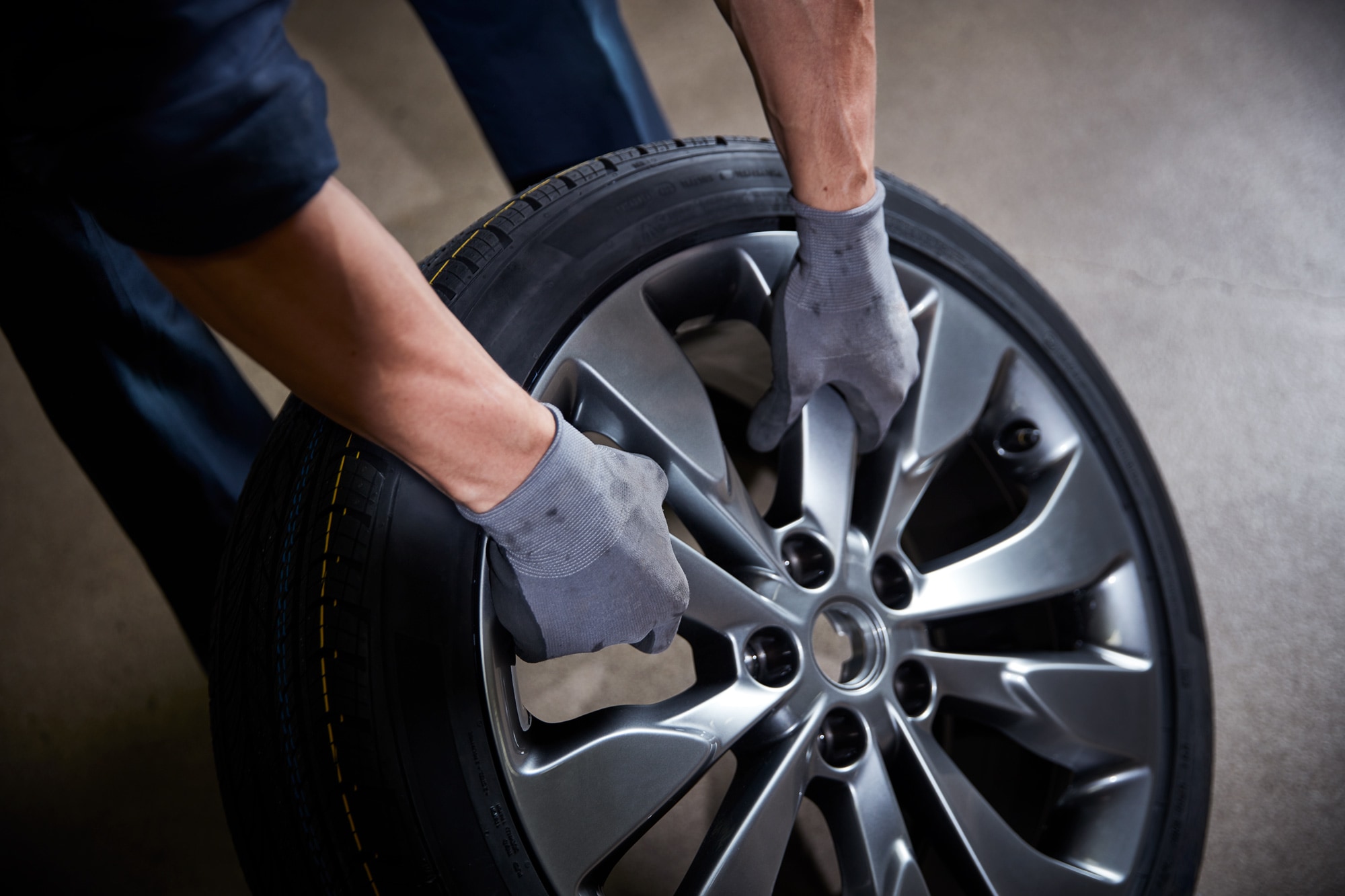 At Wickstrom Chrysler Jeep® Dodge RAM, we're committed to serving up exceptional customer service and an overall enjoyable experience. We do that by providing a well-stocked inventory and standing by our customers as partners throughout the lifespan of your vehicles. We know how important it is to maintain your vehicle's parts for longevity and functionality. When it comes to maintaining one of the most critical components, your car's tires, our team of Dodge dealers near Barrington, IL can advise you and install quality tires made specifically for your vehicle.
How to Pick the Right Tires for Your Vehicle
You trust your tires to withstand all the elements and help you travel safely regardless of what the weather presents. Of course, since your vehicle's tires are at the front line when it comes to facing inclement weather and daily wear, it's important to be vigilant of their condition.
One easy check you can conduct on a regular basis is a visual inspection for any noticeable tears or signs of damage or uneven tread. You can also make sure that your tires are properly inflated. Maintaining proper air pressure is important for a number of reasons, namely your safety. Tires that are improperly inflated may impact your vehicle's braking responsiveness and general handling ability.
Beyond these checks, it is vital to consult a professional for procedures such as tire alignments, rotations, and tire changes - whether you'd like more heavy-duty, weather-appropriate tires for your pickup truck or need brand-new replacements. Without proper alignment and functioning tires on your RAM 1500 or Dodge Challenger, your vehicle's tires may wear down much more rapidly than desired.
When in Doubt - Consult your Local Auto Service Expert
In order to prevent this and other obstacles to proper traction and performance, we encourage you to leave it to the experts at our service center near Schaumburg, IL. Our skilled, factory-trained technicians can assist with all your tire needs, whether you need a rotation, advice on switching to seasonal or performance tires, or a replacement. Remember, it's vital to seek yearly checks by our service professionals. When you choose our Jeep dealership for your tire needs, you'll have your choice from a number of well-known brands, hazard coverage for eligible brands, as well as easy online ordering.
To learn more about our tire options or advice on tire care for your specific vehicle, consult your local Barrington Chrysler dealership. Don't forget to check our website for Jeep coupons on services and parts.