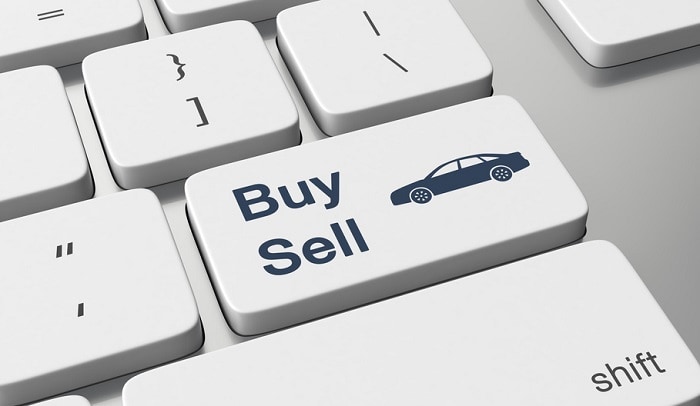 Wickstrom Chrysler Dodge Jeep® RAM is proud to be the preferred Jeep dealer serving Barrington, IL that offers a grand selection of new and used cars for sale. Every customer that walks in to Wickstrom Chrysler Dodge Jeep RAM feels empowered, valued, and respected at all times, and our commitment to customer service is unwavering. This includes, of course, answering any and all questions you may have. Common inquiries we receive often relate to the financing process.
Credit History: A record of your financial relationships. This informs the lender of your likelihood to pay back loans on time.
Down payment: The amount of money you pay upfront, which you don't need to take out a loan for.
Equity: When you're making payments on a vehicle you've purchased, you're continually increasing the amount of the vehicle that you own. Thus, building equity in your investment.
Finance: When you finance a new or used car for sale, you receive a loan from a bank or other financial instruction to help cover the cost of the vehicle upfront. You make payments on the loan until you've paid off the vehicle completely.
Interest rate: The interest rate is the fee that is charged by a lender. It's described in terms of a percentage and is often already included in your monthly payments.
Lease: To make monthly payments as installments toward the cost of the car with the agreement of returning it at the end of the lease term. Contracts last typically one to three years.
Term: Term refers to the length of the loan. Usually, longer loans offer higher interest rates and lower monthly payments.
Wickstrom Chrysler Dodge Jeep RAM hopes you feel a bit better about the finance process and the terms associated with it. If you still have any questions, you can always talk to the friendly folks in our finance center who will give you all the guidance and answers you need. We're here to make things comfortable and fun! Our Dodge dealership near Schaumburg, IL is located at 660 W Northwest Hwy, ready to serve your needs.