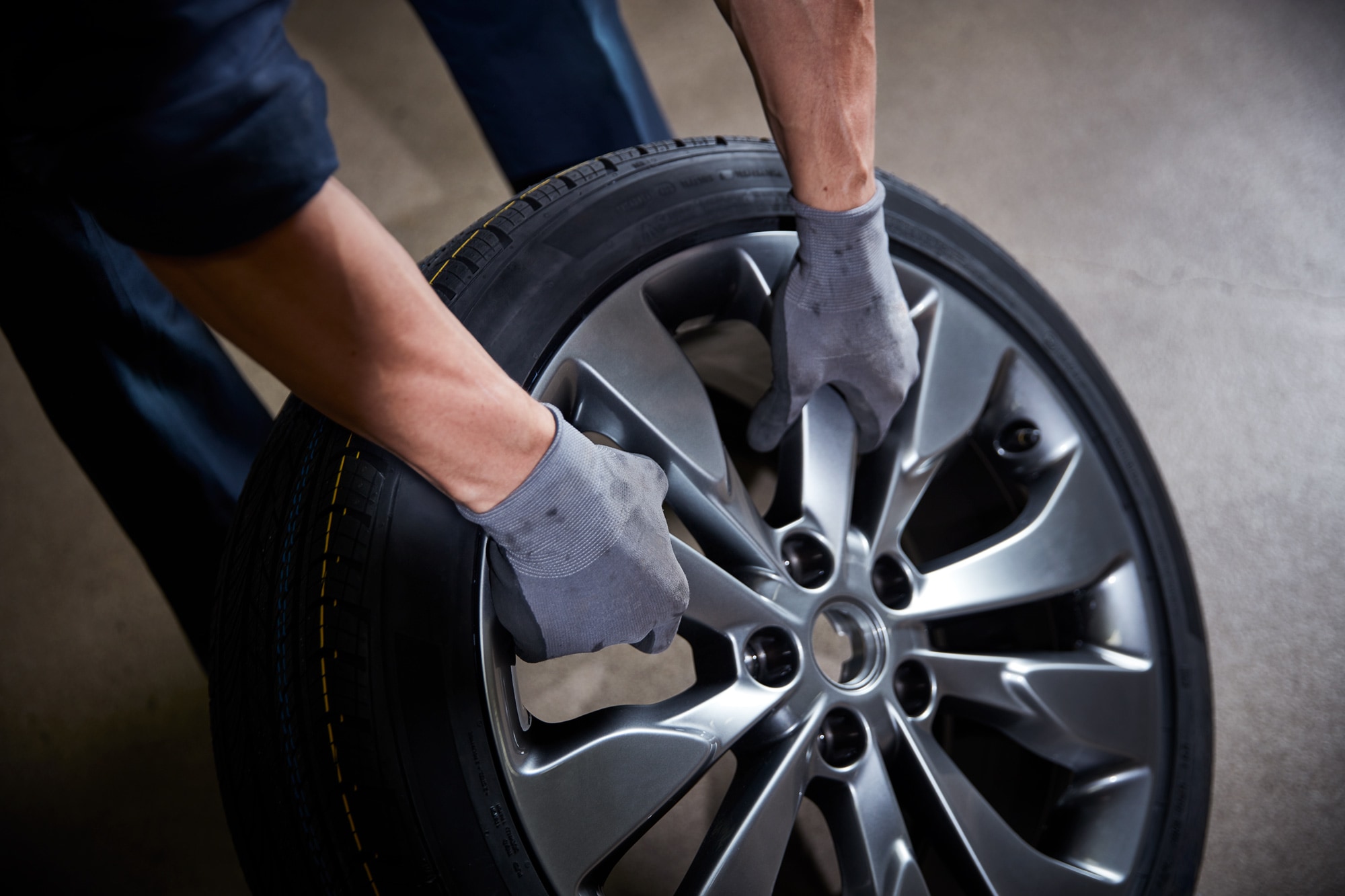 As an FCA US LLC dealership serving the Barrington, IL area, Wickstrom Chrysler Dodge Jeep® RAM does a lot more than just sell a large selection of new Jeep, Chrysler, Dodge, and RAM vehicles. We're your one-stop shop for everything related to vehicle purchasing, vehicle selling, financing, and service. Our friendly dealers are also proud to carry a huge variety of different types of tires no matter what type of vehicle you drive.
How to Choose Tires
Tire options & when you need them:
All season tires - Everyday driving
All terrain tires - Off roading
Winter tires - Snowy, icy conditions
Performance tires - High-speed driving
Thanks to the variety of different tire choices, it can be overwhelming when it becomes time to make a decision. It's important that your car is equipped with the right type of tire for the road conditions and climate in which you're driving, as using the wrong tires can negatively impact vehicle performance, hurt fuel efficiency, and even impact safety.
For instance, if you're the adventurous type and like to take your 2018 Jeep Wrangler off-roading across Illinois, you're going to want to equip it with rugged all-terrain tires. On the other hand, because Barrington, IL winters present icy, pothole-filled roads, getting winter tires installed on your Chrysler 300 or Dodge Durango can drastically improve safety and traction during the season. If you're having trouble deciding which tire is best for you, let the experienced experts in our Chrysler tire center help you out.
Time for New Tires
Signs it's time for new tires:
Bald tread
Not keeping air
Passed the tread wear warranty
Cracks in the sidewalls
Sometimes it can be difficult to determine if you need new tires on your vehicle. A flat tire is an obvious sign that it's time for a change, but there are other indications that tell you when it's time for new tires.
The best way to extend the longevity of your tires is to check air pressure, as well as get regular maintenance such as rotation, alignment, and inspections in our RAM service center. Tires that are over- or under-inflated don't wear evenly and won't last as long as tires that are kept at the manufacturer's recommended pressure. Additional signs that you need new tires are that the tread has worn off, your car is constantly shaking, you've been driving with the spare tire on, and the sidewalls have cracks or gouges.
When it's time to upgrade your car's tires, head on over to Wickstrom Chrysler Dodge Jeep RAM to talk to a qualified tire expert. We're happy to help you with your tire needs here at our 660 W. Northwest Highway location in Barrington, IL.